Lack of Maintenance is One of the Biggest Reasons
Heating & Air Conditioning Systems Fail or Breakdown Early
Energy experts, manufacturers, utility companies, and industry professionals all recommend annual Heating and AC maintenance services to keep systems running at Peak Performance.
Yet – many homeowners fail to get it done.
Our summers are hot – and long which means our systems have a huge job to do to keep us comfortable. For example: to keep a home comfortable in Mesa, AZ a AC system will run over 6,800 hours each year (that is a lot of wear and tear)!
Consider this – If you were to drive your car for that many hours – you would drive over 186,000 miles!
Now think about the maintenance services you would need to keep it on the road during that many hours of driving? A typical car would need:
62 Oil Changes
6 Tune-Ups
4 Sets of New Tires
… and a Host of Other Things
And if it happened to be newer and still under warranty, you would have had to keep it properly maintained to keep that warranty in place.
Although most people understand the value of maintenance for their cars – and they know that with proper maintenance they will get better gas mileage, experience fewer breakdowns, and will last years longer. They may not know that what is true for your car… is also true for your air conditioning and heating system.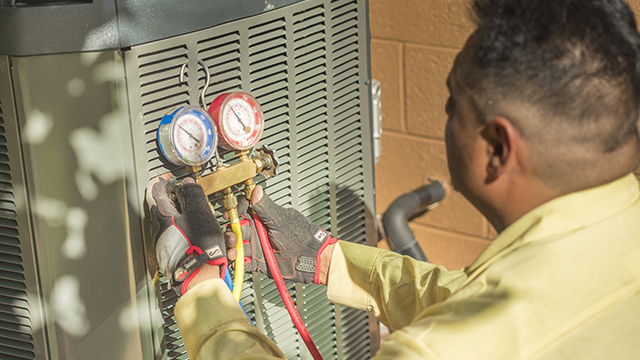 Keeping up with your heating and A/C maintenance services on a consistent basis will:
Use 5%-30% Energy to Run (Keep that Savings in Your Pocket Instead of Sending it to SRP)
Increase Efficiency and Comfort
Reduce the Likelihood of an Inconvenient Costly Repair
Help Ensure Safe Operation
Keep Warranties in Place
Add 3-5 (or More) Years to the Life of Your System
Click here to read how our Peak Performance Club makes keeping your heating and air conditioner maintenance services up to date; easy, economical, and provide additional ways to save money and time.